Dilip Shanghvi is an Indian billionaire businessman and one of India's richest people. He founded Sun Pharmaceuticals. His net worth is $ 14.4 Billion as of the 2021 Forbes report. In this post, the readers will know more about him.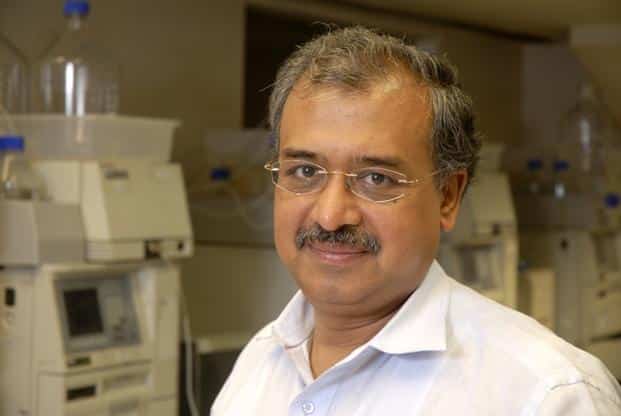 Early Life and Career:
Dilip Shanghvi was born on 1st October 1955 in Amreli, Gujrat, India. He earned a Bachelor of Commerce degree from the University of Calcutta. Earlier in his life, he started his career in the family business. He helped his father in his wholesale generic drugs business in Kolkata. While working he thought to manufacture his own drugs instead of selling others' products. Therefore, as per plan, he founded Sun Pharmaceutical Industries in 1982. At that time he invested only INR 10,000.
Eventually, with hardworking and strong business strategies, he started to acquire several world-famous Pharma. Be it Caraco Pharma, an American company in 1997 and Taro Pharma an Israel-based company in 2007. In 2014, Sun Ranbaxy and Daiichi Sankya agreed that Sun would acquire all outstanding shares of Ranbaxy for $ 3.2 billion in Sun stock. Also, the Sun would take on $ 800 million in Ranbaxy debt. The closed deal in 2015 made Sun the largest drug company in India. Moreover, it became the fifth-largest company in the world.
Thus his company became India's most valuable listed pharma outfit with annual revenue of $ 4.5 billion. Recently, he personally invested in renewable energy, oil and gas. Dilip Shangvi acquired a 12% stake in Suzlon Energy in 2015 for $ 289 million. It is a wind turbine producer. On the other hand, in 2017 he was assigned as trustee of the Rhodes Scholarship Program at Oxford University. In 2018 he even became the board committee member of the Reserve Bank of India. Moreover, he is the chairman of the board governors in the Indian Institute of Technology, Bombay.
A Fascination for Cars:
He is a true car lover. He has a list of luxurious cars in his garage. Starting from Rolls Royce Ghost of Rs. 6 Crore to Bentley Mulsanne of Rs. 5 Crores. Not only this he has an Audi A8 of Rs. 1.5 crore, a Mercedes-Benz GL-class of Rs. 1 crore and a BMW X5 of Rs. 1 Crore.
Awards, Recognition and Biography:
He received the Entrepreneur of the year awards by Economic Times in 2008. Furthermore, in 2013, he won the "Asia's Fab 50 companies" award by Forbes. Followed by next year i.e. in 2014 he became Entrepreneur of the Year by Forbes. In addition, the Government of India awarded him the civilian honour of the Padma Shri in 2006. He ranked 8th as per India Today magazine's 2017 list of India's most powerful people. Moreover, he is the 9th richest person in India as per Forbes February 2021 list.
Journalist Soma Das in 2019 took the initiative to write a biography on Dilip Shangvi's life. It is famous as The Reluctant Billionaire. It was published by Penguin Random House and nominated for Tata Literature Award in 2019 in the Best Business Book category.