Introducing UniTrust Venture
UniTrust Venture is an online broker that aims to address traders of all levels, using highly qualified account managers and the latest trading technologies. Opening an account with this brand can mean access to some interesting features, which is why we just had to take a closer look in this case.
The learning academy and the advanced trading software certainly stand out at first glance. Anyone looking for a new broker to work with should start off with research, so we're here for you. Here is where you find some basic information about UniTrust Venture.

A gateway to financial markets?
First and foremost, Unitrust Venture claims to be a gateway to the global financial markets. That seems to be true, considering the diverse asset coverage now on the table. Traders holding an account have access to currency pairs, stocks, indices, commodities, and even a generous list of cryptocurrencies.
Asset diversity is one of the keys to navigating elevated market volatility. Even experienced traders are prone to be hijacked by unexpected moves, so monitoring a broad range of markets can help you find instruments that have a clear directional bias.
Searching through the list of assets is easy considering UniTrust Venture relies on a user-friendly web platform. Accessible via browser, this solution comes with advanced trading tools, helping you stay updated with the latest market moves at all times.
Opening an account
When looking at the account offering, it seems that the broker wants to address a wide audience. On one hand, you can trade with a small account by choosing Standard, which is available for as little as $249. Silver and Gold accounts are also affordable with deposit requirements standing on $470 and $855, respectively.
VIP and Pro accounts are for seasoned traders who are capable of making larger deposits. In this case, however, the number of trading features increases substantially. Based on your trading needs and capital available, one of the 5 accounts is bound to be a good fit.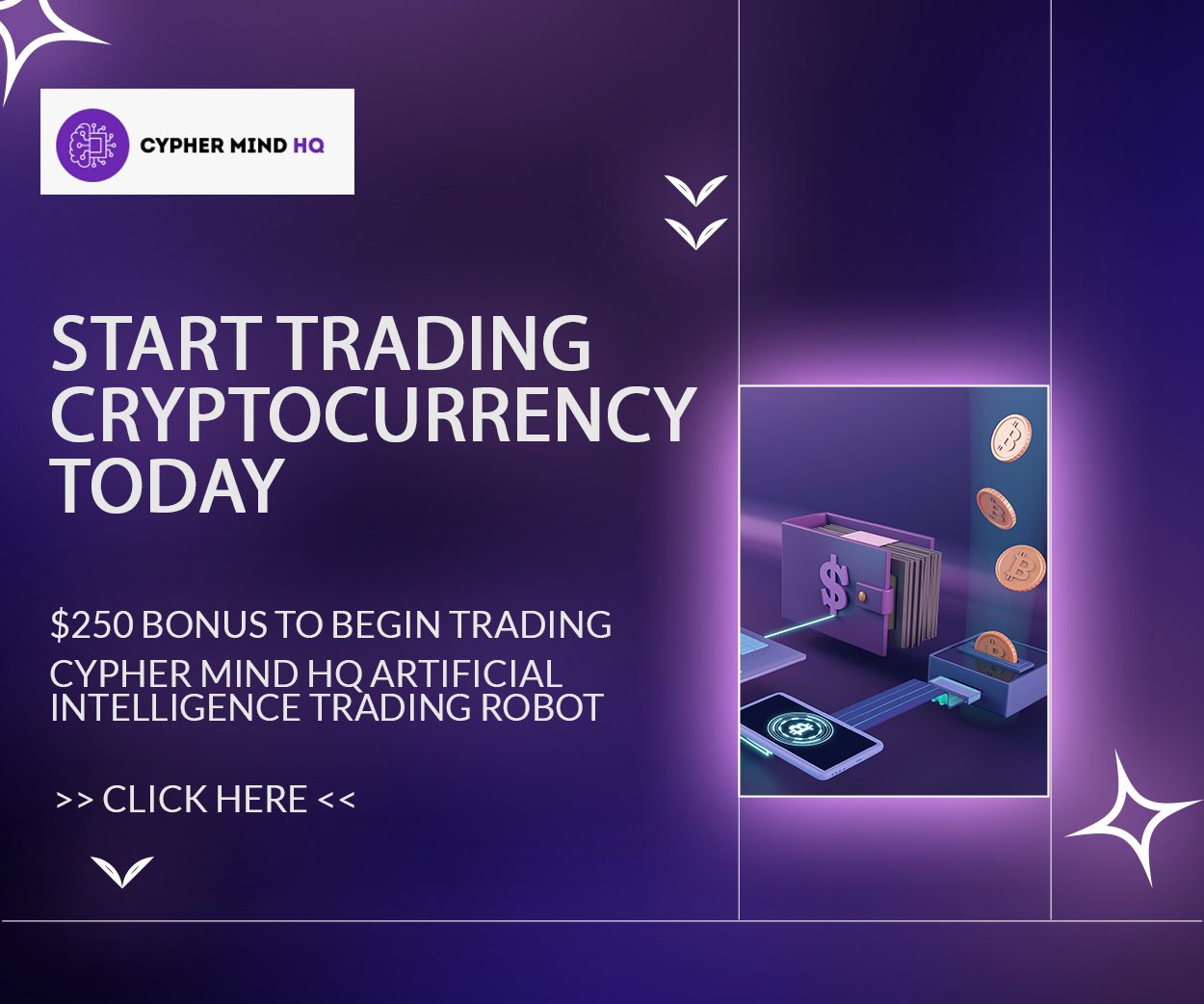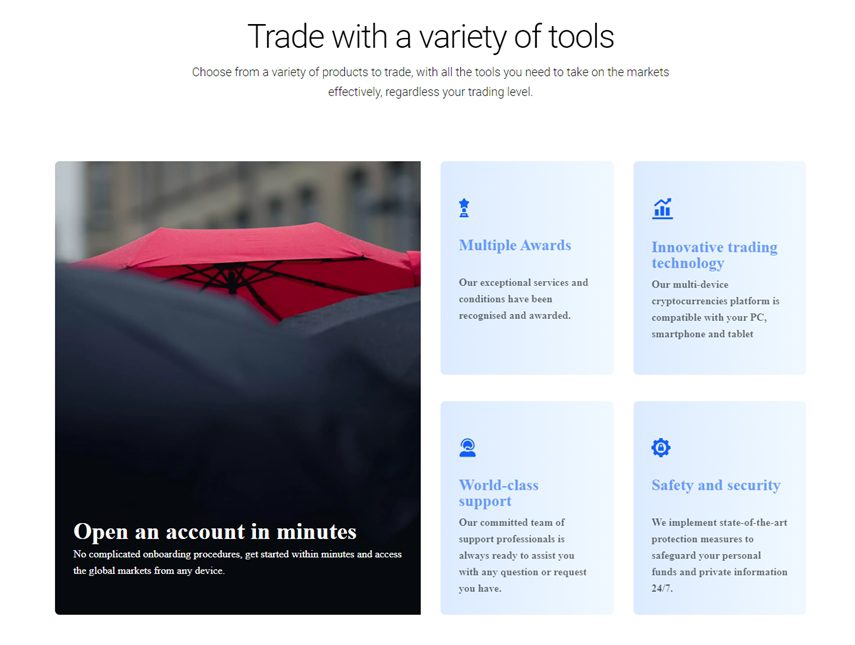 Trading academy
Trading is a skill-based endeavor, meaning education and practice are key for growth in this industry. In case you need to learn the basics or further enhance your trading strategy, the Trading Academy designed by UniTrust Venture can be a diverse source of information for you.
Customers can understand key concepts and see how they can take their strategy to the next level. Moreover, the academy is accessible at home or while on the go. Simply log into your account and then you can study the materials. Even traders with a Standard account have access to the academy, as well as other resources like daily news and weekly market reviews.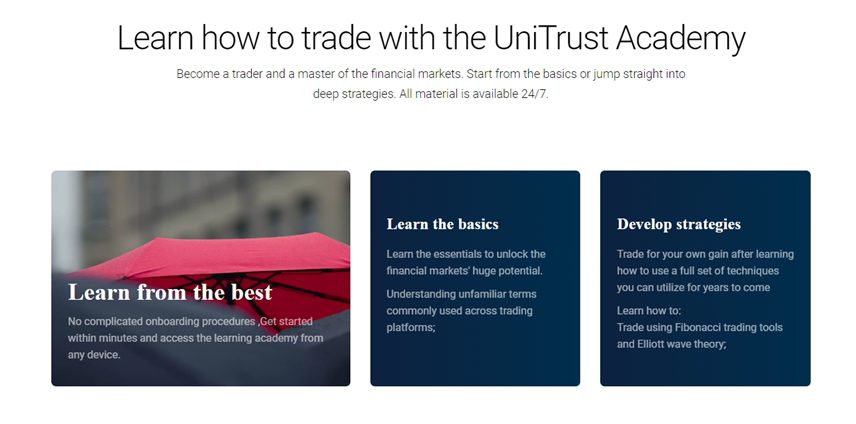 Conclusions
Considering all these trading benefits, UniTrust Venture turns out to be a promising broker. There are plenty of other features that were not discussed in this review, but more information can be found on the broker's website. Starting small or taking your trading to the next level are both possible when working with UniTrust Venture. That speaks for itself, suggesting this option is worth considering.