Introducing ArgoTrade

Enjoying a great degree of flexibility in the financial markets is now possible thanks to providers like ArgoTrade, which have done their best to ensure that customers can trade a broad range of markets, without being charged commissions, and with fast execution.
ArgoTrade is an international trading brand, operating under the umbrella of the FSA, a regulator for online brokerages. The brand offers an attractive infrastructure for those desiring to gain a diversified exposure to the market. With years of experience and backed by a team of experts, ArgoTrade is now a trending name. which you should certainly know. This review will explore some of the reasons for that.
Trade financial markets
Access to 2,100 CFDs (based on stocks, indices, commodities, bonds, FX, crypto, and ETFs) is why so many traders have already opened an account with ArgoTrade. With so many markets at your disposal, finding actively traded assets daily is never an issue.
In regards to spreads, the broker has assembled a competitive offer and thanks to advanced trading technology, all orders are filled in due time, even if volatility is high. Additionally, keep in mind that this asset list is not fixed and the broker will add more assets in the near future.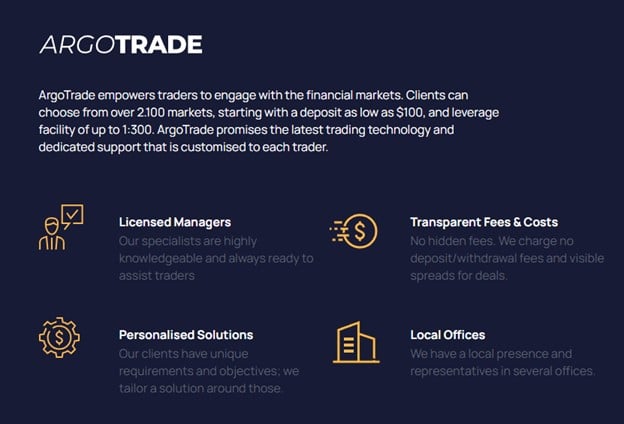 WebTrader and MT4
Out of the need to provide personalization, without sacrificing performance, ArgoTrade designed itsWebTrader. This is a leading platform that comes in hand with various benefits, including advanced charting, multiple order types, coverage for all 2,100 CFDs, and risk management tools. Using it, you can access the markets with no installation required on any type of device.
MetaTrader 4 is a platform that's known in the industry and this broker covers it as well. However, some traders might not fancy the fact that they can trade much less instruments on the MetaTrader 4, when compared to the WebTrader. Still, MT4 continues to provide support for EAs, a simple interface, and the tools traders need to conduct technical analysis.
ArgoTrade account benefits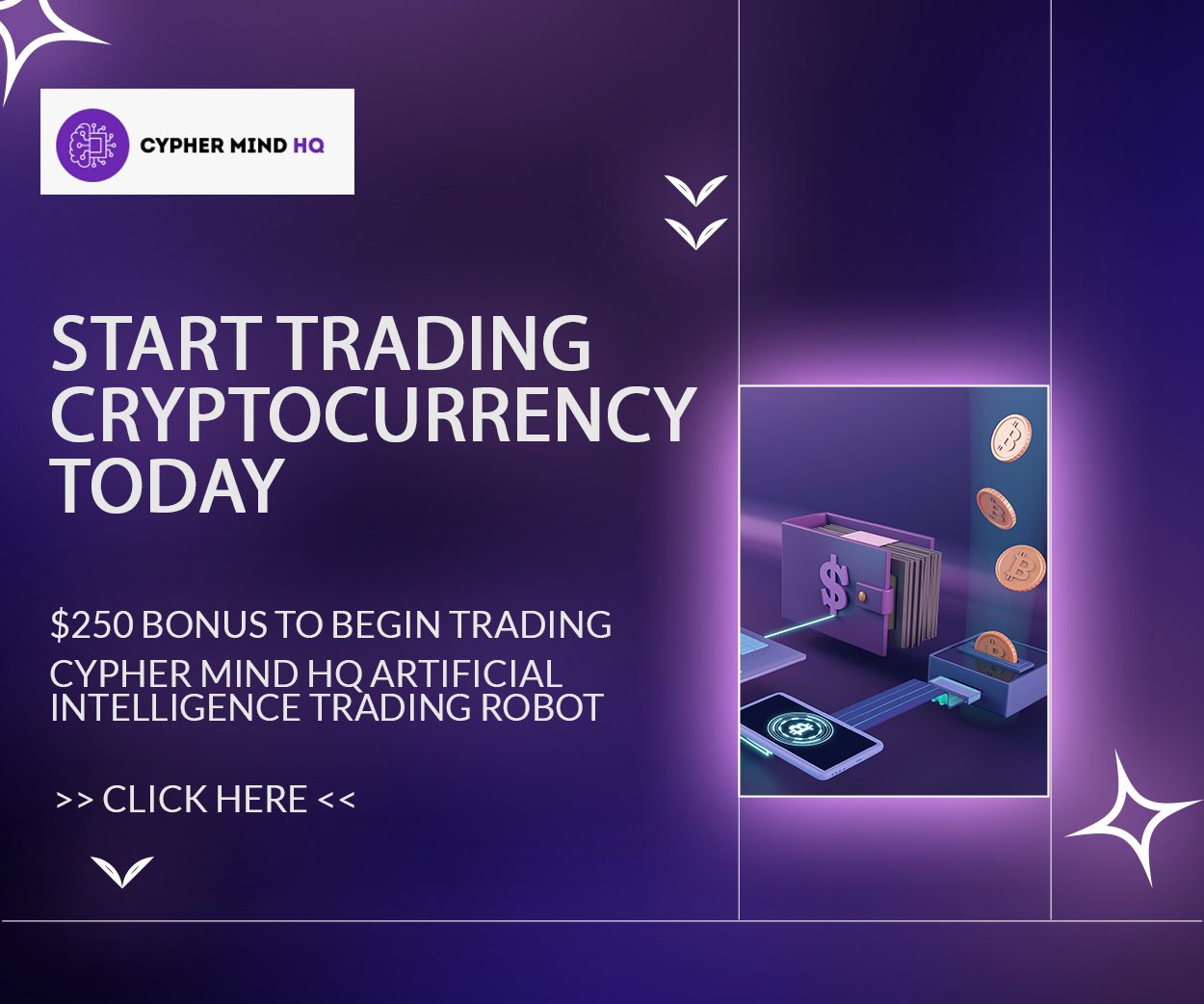 After our examination, we can definitely say that there is a solid trading account offering in place. ArgoTrade lets you choose between 5 competitive accounts, each with a minimum deposit and multiple features attached.
If you are not yet familiar with online trading, a demo account is also available. After that, you can shift to real online trading, choosing an account that matches your expectations.
The larger the account, the better the conditions are, given that spreads are tighter and the number of features increases significantly. You benefit from Trading Central, premium market analysis, a dedicated account manager, and other features as you go up the scale.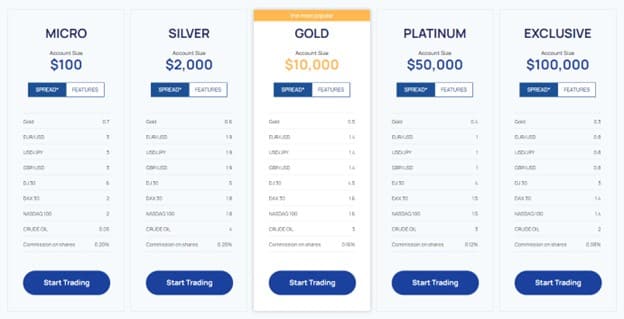 Final thoughts on ArgoTrade
ArgoTrade passed the test of time and it continues to be a leader in the market. There is enough evidence suggesting that the customer's interest stands at the top of the list. A trusted trading partner is needed when markets are as volatile as they are today, so don't hesitate to take a closer look at what ArgoTrade is capable of. You can even get in touch with one of their representatives pretty quickly and without a hassle.