United Exchange Review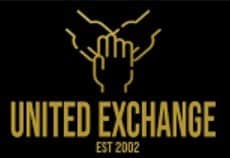 United Exchange is a Forex broker that has been in the industry for quite some time. They have always been known for their excellent customer service, and they continue to provide quality services to their traders. United Exchange is a licensed and regulated broker, and they offer a variety of trading conditions that traders can take advantage of. Let's have a detailed look at United Exchange review to choose the best broker with the best services for you.
One thing that United Exchange does well is that they provide a variety of trading accounts to their traders. This gives traders the ability to choose the account that best suits their needs. They also offer a wide range of trading instruments, which allows traders to trade the markets that they are most comfortable with.
United Exchange is also known for its excellent customer service. They have always tried to solve the issues of traders on time. United Exchange's customer service provides 24/5 support for their traders, so they are available when you need them most. United Exchange is always there to help in all trading-related matters, and they do their best to provide solutions that ensure the success of their traders.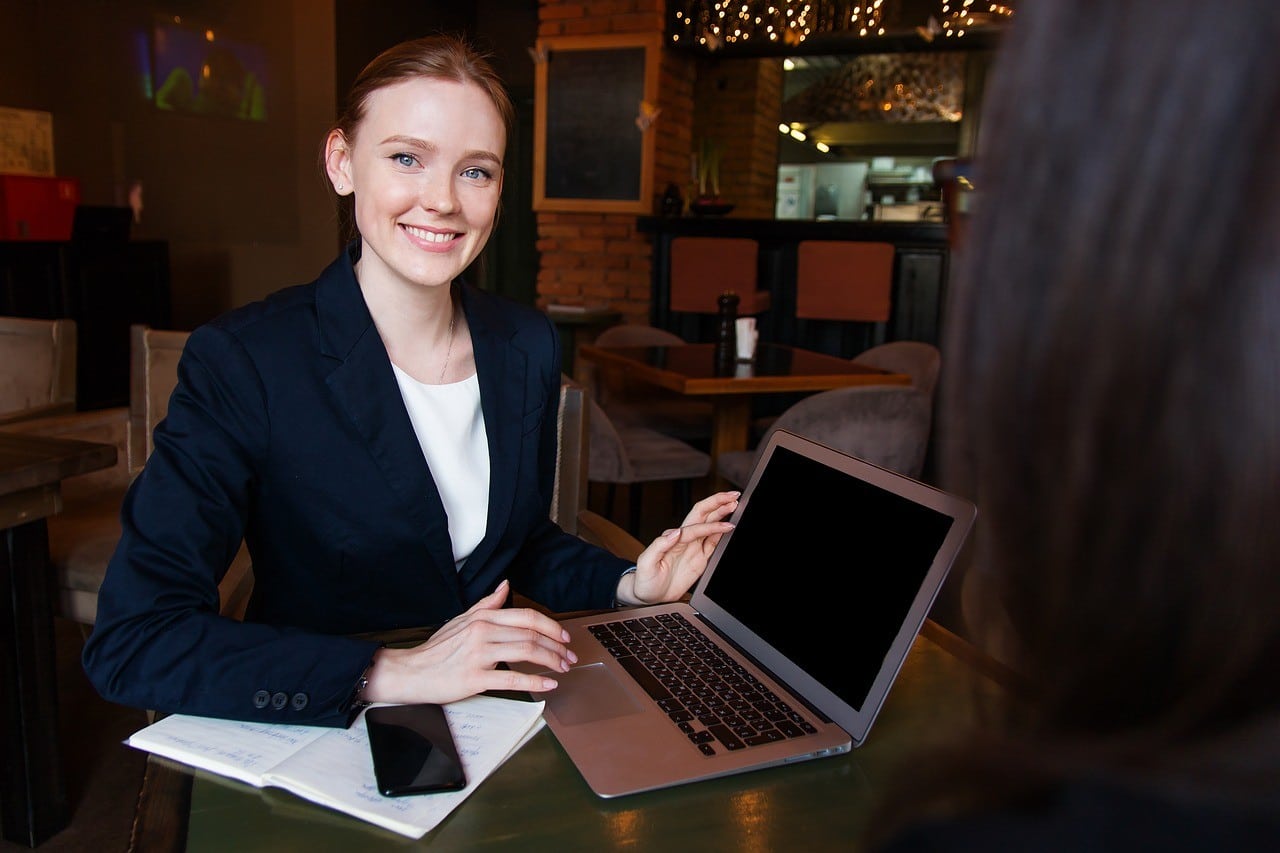 Variety Of markets
United Exchange is a brokerage that provides access to an extensive range of financial markets to private traders. This includes FX, indices such as S&P 500 and Nasdaq 100, commodities such as oil and agricultural goods such as corn, contracts for difference (CFDs) on shares, and much more.
This broad product range is one of the main reasons United Exchange is a popular choice for private traders. It means that traders can find all the markets they need in one place and trade them on a single platform. There is no need to download any software, meaning traders can access the markets from any device and location in the world. This makes United Exchange a very convenient choice for traders who want to trade on the go.
The fact that the United Exchange offers such a wide range of markets also helps traders to diversify their portfolios. By trading different markets, a trader can reduce the risk to their capital if a particular market crashes. For example, a trader who offers only shares might have all of their capital tied up in stock.
If there is a sudden crash and that share drops 50%, then the trader loses half of their capital. However, if they also trade commodities, this might be less significant. If commodities crash 50% in the same month, this might only wipe 4% of their total capital. This means that diversifying among different markets can help to protect a trader's portfolio from significant losses if any one market crashes.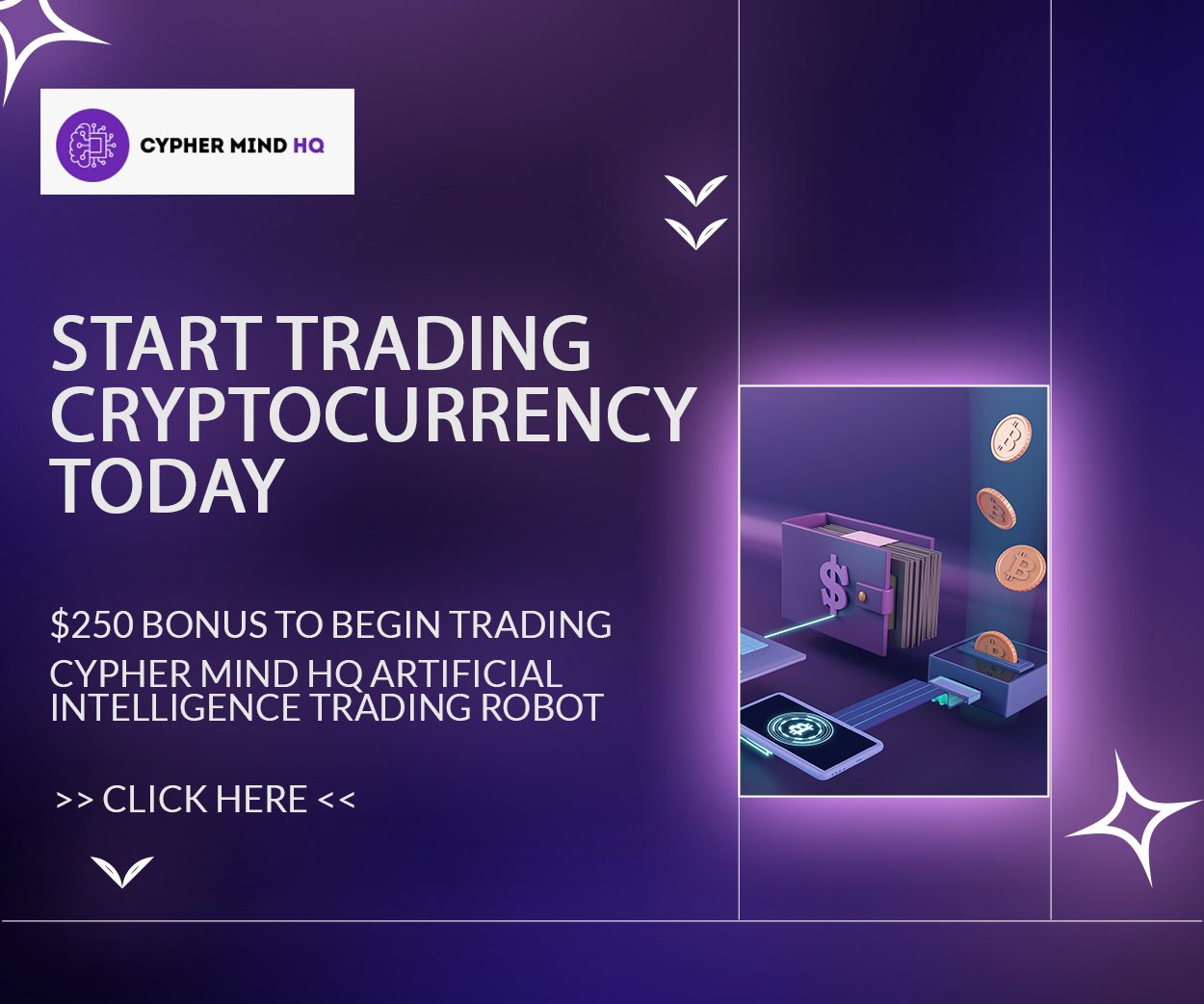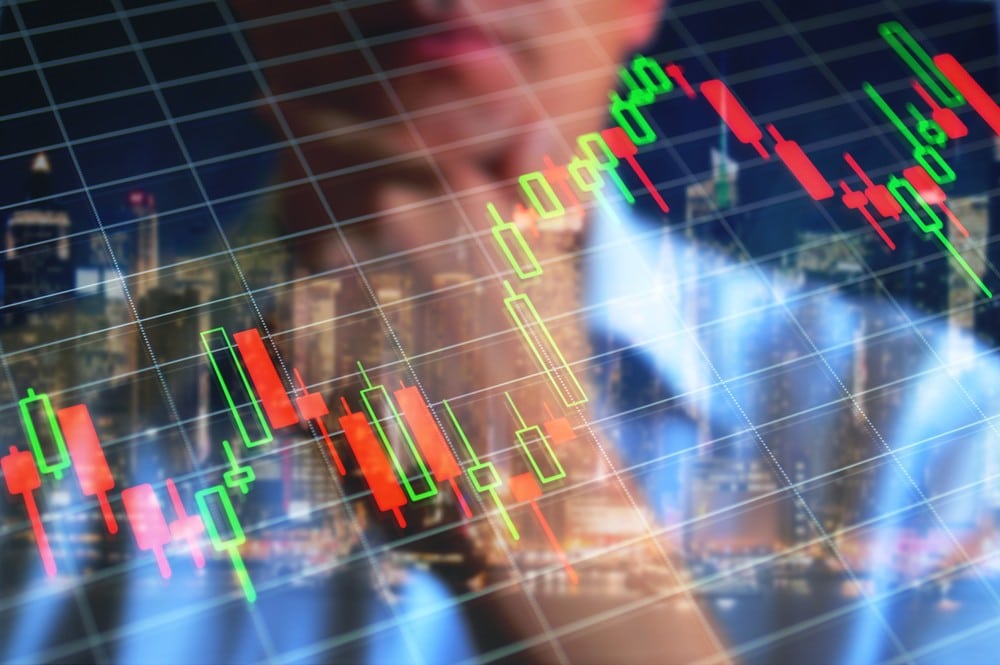 Minimum Deposit requirements
Minimum deposit requirements can vary depending on the trading platform you use. United Exchange is one of the most user-friendly platforms around, with a very minimum deposit requirement. This means that anyone can join up and start trading immediately. In addition to the low minimum deposit requirement, United Exchange also has transparent and easy-to-understand policies on the minimum deposit requirement and other rules. Therefore, traders can be sure that their money will always be safe.
When you're looking to start trading, you'll need to open an account with a brokerage. And when you're opening that account, you'll likely find that there are different requirements for minimum deposits. For example, a Silver trading account at United Exchange may require a minimum deposit of $10,000, while a Gold account may require $50,000.
So what is the difference between these two accounts? Moreover, which one is more suitable for beginning traders?
The Silver trading accounts from United Exchange are a great starting point for anyone looking to enter the world of online stock trading. As a beginner trader, you are likely going to start small and trade with relatively small amounts. Moreover, that is one of the reasons why the Silver account suits beginning traders better than its Gold counterpart. There are not many traders who can deposit $50,000 into their first account without making substantial profits or taking substantial losses.
Deposit Funds with ease
There are varieties of ways that you can deposit money into your trading account. Some methods are more secure than others are, and some methods are more convenient than others are. It is important to choose a method that is both safe and convenient for you.
The safest way to deposit funds into your account is to use a United Exchange system. They have a variety of secure deposit methods, and it is very efficient and convenient. United Exchange is the most trusted online trading system in the world and its systems are designed to keep your money safe at all times.
If you are looking for a safe and convenient way to deposit money into your trading account, then United Exchange is the right choice for you. With United Exchange, you will have access to a variety of secure deposit methods, and you will be able to relax knowing that your money is safe at all times.
Optimal Trading signals with the account manager
One of the most important aspects of trading is understanding when to take a trade and when not to. This is where trading signals come in. Trading signals are indications that a particular trade setup has a high probability of success.
There are many different types of trading signals, but the most common ones are trend indicators and oscillators. Trend indicators help you determine whether a particular security is in an uptrend or downtrend, while oscillators help you determine overbought and oversold levels.
When you receive a trading signal, it is important to act quickly, as there is usually a small window of opportunity to take advantage of the trade setup. If you wait too long, the opportunity may disappear entirely.
Strong Security measures
When considering signing up with a trading services provider, you must consider the security and safety of your financial assets. Established security protocols must be in place to protect your money. If a brokerage does not conform to industry norms and processes, there are plenty of alternative brokerages to choose from. As a result, if a brokerage does not comply with established procedures and regulations, you can always look for another one that will safeguard your investment.
Large-scale data breaches are becoming increasingly common in today's world of internet usage, so you must choose a broker you trust with your valuable data. It also needs to protect against identity theft by requiring authentication before allowing access to sensitive information like bank account numbers and social security numbers. If possible, look for a brokerage that specializes in dealing with high net worth individuals or institutional investors; these firms can provide additional layers of protection necessary for valued clientele.
United Exchange has been zero recorded cases of money laundering or other illegal activities.
The first line simply restates a fact about this business, that it has had no problems with illegal activity as far as anyone can tell, including some people who might have caused to spread disinformation about the brokerage.
United Exchange has gone beyond what is required to provide security for its traders and their funds.  They conduct regular checks of all activity on their servers by maintaining an automated program that tracks incoming messages from users to determine whether any illegal acts are taking place.
Furthermore, United Exchange screens all user data files at least once a day to ensure the integrity of every file uploaded onto United Exchanges servers. United Exchange has also contracted a top-tier security firm to provide 24/7 monitoring of all their activities, with the express purpose of detecting and preventing any illegal or illicit behavior.
United Exchange's commitment to providing a safe and secure trading environment for its users is evident in every aspect of its operation. The combination of the United Exchange's tight security measures and its spotless record with regards to money laundering or other illegal activities makes United Exchange one of the most trusted exchanges in the world.
Rich trading platform
Online trading platforms are at the heart of any financial exchange, but there are significant differences in how they accomplish their goals. Financial markets have gone through an amazing transformation over the past few decades. The way that financial instruments are bought and sold has changed dramatically with advances in technology, online trading is no exception to this rule.
United Exchange's platform has been designed with the latest in technology, including advanced charting tools and order management features, so traders can execute their trades quickly and easily. In addition, because the platform is so user-friendly, novice traders can feel confident that they are using a platform that is designed specifically for them.
In addition to its cutting-edge technology, United Exchange also offers competitive spreads and no commissions – a perfect combination – with its all-inclusive pricing model. Moreover, for those traders who are interested in trading across multiple asset classes, United Exchange offers CFDs on major currencies, stocks, indices, and commodities.
Training and Education
Education and training for online trading involve learning about the markets, their types, characteristics, as well as those for all sorts of strategies. At each step (entry, exit), you must also be aware of capital management rules such as diversification and risk control. All these areas may be studied through self-learning or with help from an instructor or a group
Several supplements can complement education and training: software tools, books, and forums aimed at traders, mentorships. It is important to remember that knowledge acquired from one source may not always correspond exactly to another's understanding – thus, it is necessary to consult as many different sources as possible to develop a well-rounded understanding of the markets.
One supplement that is often overlooked in practice. You can only gain experience through actual trading, and this means incurring losses at times. The key is to keep them small, learn from them, and continue on your path to becoming a successful trader.
Traders can obtain education and training for online trading by various methods. The most common way is self-study, where you research materials available on the internet or through other resources. This can be supplemented with one-on-one instruction or group learning, both of which offer important interactive elements that may not be found in self-study. Finally, there is practice trading, which allows you to put your knowledge into action in a simulated environment.
using the United Exchange Trading Platform, you can sign up for an account dedicated to education and training so that you can learn more about everything involved with trading before making any major decisions on your own. These accounts are not for those who wish to gamble away their money on some random chance; they are meant for those who wish to become great traders in no time at all.
Of course, there are five different types of accounts when it comes down to choosing one on their platform; they call them the silver, gold, platinum, diamond, and corporate accounts.
Each of these is designed to offer different benefits for those who sign up with them, so you must decide what you want from this training before signing on the dotted line. For example, if you choose one of their accounts from each of the five groups without any consideration for your personal goals at all, there is a good chance that you will not be satisfied with them later. Each account type offers a unique collection of training options.
Integrity and Transparency
United Exchange is committed to the principles of integrity, honesty, and transparency in all of its operations. This commitment is evident in the brokerage's policies and practices, as well as in its interactions with customers and partners.
Integrity is at the heart of United Exchange's business model. The brokerage believes that it is essential to maintain a high level of trust with customers, partners, and employees. To that end, United Exchange has put in place several safeguards to protect against fraud and abuse. These include strong authentication procedures, data security measures, and compliance programs.
From the outset, all information is disclosed on their website. Their data is easily accessible, and any related queries are handled promptly and honestly. They believe this is the only way to build trust with their clients and ensure a positive trading experience.
They take pride in their reputation for being an honest and reliable broker. Their team is dedicated to providing the best possible service to their clients, and they will never compromise their values or ethics for the sake of profit. They believe that this approach will result in long-term success for both United Exchange and their clients.
If you are looking for a platform that prioritizes your interests, look no further than United Exchange. With their commitment to transparency and integrity, you can be sure that your investment portfolio will be safe.
Staff with skills
One of the most important aspects of a successful business is having skilled and competent staff. At United Exchange, they completely understand this and have invested a substantial amount of time and effort into ensuring that their staff is the best in the industry. They believe that their traders deserve only the best, and they are committed to providing them with the highest quality service possible.
All of their employees are highly qualified and experienced in their field. They have been hand-selected for their skills and abilities, and undergo continuous training to ensure that they are up-to-date with the latest industry trends. their team is dedicated to providing excellent customer service and is always available to help their traders with any questions or concerns they may have.
Top-Notch customer care
The United Exchange is excited to offer high-quality personal assistance without the wait times and misinformation found in other available support channels. The brokerage hopes that customers will enjoy using the innovative new automated platform, which uses real people to connect customers with knowledge of trading transactions by phone, email, chat, and social media.
The United Exchange is committed to providing the highest quality of customer service. The live customer support service will offer customers the fastest resolution times for any issues they experience with their website. In addition, their team of experts will be available 24/7 to provide personalized assistance and support for all your needs. They believe that this service will be a valuable resource for their clients, and we are excited to offer it to them.
Conclusion
United Exchange is a top-tier, high-quality brokerage firm that prioritizes the integrity and transparency of its operations. It has a secure trading environment and employs only the most skilled and competent staff. This makes them an excellent choice for anyone looking to trade stocks and other securities. Its user interface is high-tech and easy to use, making it a pleasure to do business with this brokerage. Overall, United Exchange is a great choice for anyone looking for a reliable, trustworthy broker.