ETH price bounced off the daily demand region in the $2,927 – $3,151 range, highlighting bullish interest.
Ethereum is ready for more surges, planning to retest the 2-day supply area, stretching between $3,675 and $3,862.
Breaking the barrier at $2,927 will show a trend shift to bears, ruining the optimistic narrative.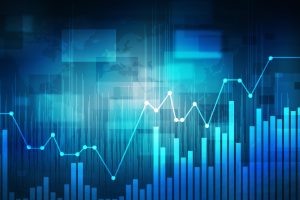 Ethereum (ETH/USD) highlights bullish actions as the alt bounces of the critical support area and nears a substantial obstacle. Breaching the mentioned obstacle will clear Ether's road to retest the resistance area while targeting a higher high.
Ethereum Keeps Bullish Momentum
ETH saw its price bouncing off the weekly support barrier around $3,061, escaping the daily demand region inside the $2,927 – $3,151 range. So far, the altcoin has recorded a 13.6% upswing, hovering near $3,315 at this publication.
Maintaining the northward journey will see Ether retesting 200-day SMA at $3,464. Meanwhile, this obstacle remains critical and will necessitate substantial buying momentum to surpass it. However, clearing the hurdle will translate to the further upside by ETH.
With that, the alternative coin can retest the nest obstacle at the 48hr supply zone that stretches between $3,675 and $3,862. That would result in a 10% upward move.
Though Ethereum has a probability of stopping to form a local top here, the altcoin might see further surges to retest 50-day Simple Moving Average around $3,881. Amplified activity by bulls will have Ethereum revisiting the weekly resistance zone at $4,066.
However, Ethereum's failure to gain strength and surge higher may translate to lows. That might mean the alt retesting the daily demand region in the $2,927 – $3,151. A 24hr candle close under 42,927 will produce a lower low. That would shift the trend to bullish, triggering a potential 7% drop towards weekly support of around $2,712.
While writing this blog, Ethereum trades at $3,317. The leading altcoin has maintained an upside trend over the past few sessions. Moreover, Ether appears to maintain a positive outlook, with bulls targeting $3,700.
Meanwhile, ETH's fate may depend on the global market sentiment. A U-turn move by BTC might trigger a sell-off in the alt space. That might weaken Ethereum, confirming lows. Analysts believe ETH's road with few challenges is the upward one. Stay around for what the upcoming sessions may hold.